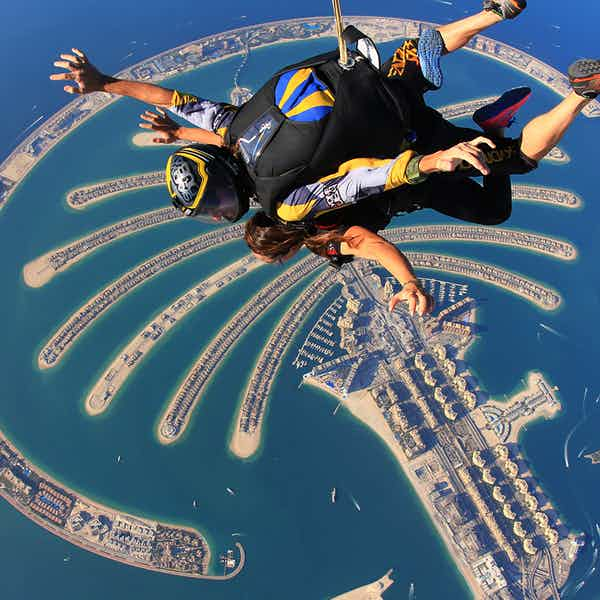 If you are daring enough to challenge your adrenaline level, then Skydive is just for you. You will be falling from a height of 13,000 feet above the ground at the rate of 120 miles per hour towards the ground. Well, it is also one of the super-adventurous ways of experiencing the panoramic beauty of the Arabian Desert. 
Skydive is a must-do adventure, to experience the braver you and to eliminate the fear of being at heights. Letting yourself feel the fresh air and flying free like a bird, you are taking a great leap in your life, by letting off your stress and finding a place to relax and relieve. You will feel grateful for trying an adventurous event in your life, which gave you the chance to explore your stronger side.
Skydive Dubai provides a great way to explore the desert zone of the Global City. Experience the heat of the desert zone along with the wind forcing through your nostrils and making you gulp for more adventure. You will fly along with experts who will guide you in this thrilling venture. Jumping from the plane, from the rotational movements created, till reaching safely on the ground, the thrill and excitement one feels cannot be explained, but should experience it.