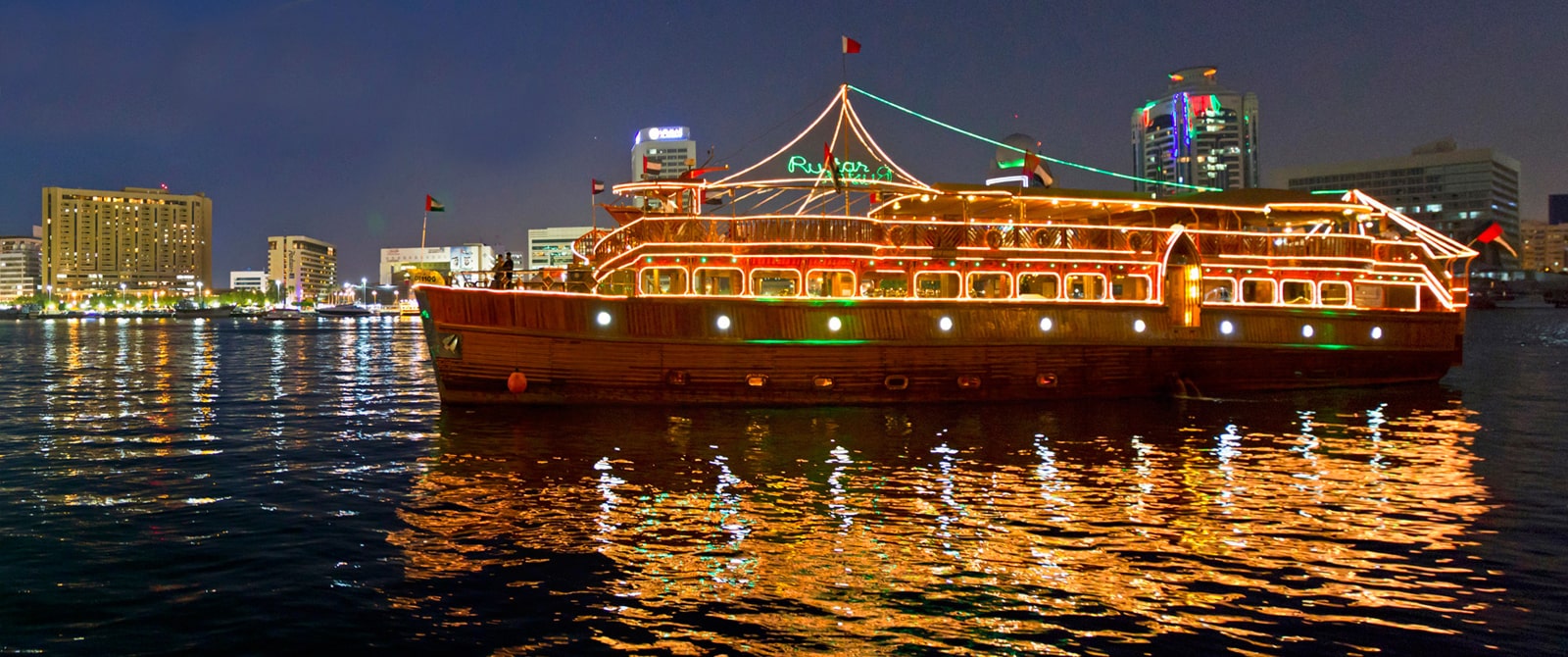 If you are looking for something different in your Dubai sightseeing trip, don't miss the opportunity to expose the spirit of marina dhow cruise in Dubai.Dhow cruise is a relaxing complex with al fresco dining and sand stretching in the residential neighborhoods known for its beach. You may be wondering about our dhow cruise marina price and its quality.
You cannot miss this wonderful night of a Marina dhow cruise through Dubai marina if you are in Dubai and looking for an extraordinary buffet dinner cruise Dubai experience. Our Marina dhow cruise is facilitated with fascinating lights and live shows. The romance will never ever stop with our tanoura dance and puppet shows.
In the middle of countless eyes, we are one of Dubai's views on the river. Inspired by our elegantly placed wooden cruise, you can enjoy the finest desserts including original Emirati dishes with freshly prepared delicious specialties. Our traditional Arabian cruise of onboard activities, including live music performances and traditional sauna dance shows, gives you an unprecedented viewing experience while you enjoy the spectacular views of the marina that blend in with the charm of the old-fashioned classics. Enjoy this novel experience with a sip of your favorite drink and BBQ buffet dinner.