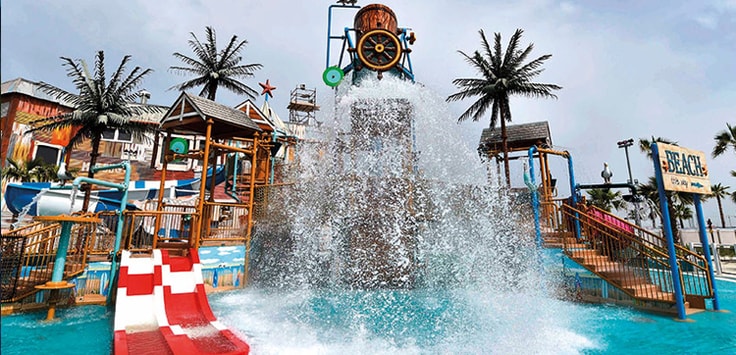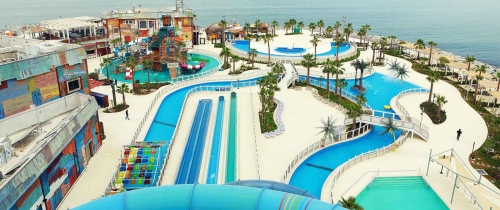 La Mer Ile BeachFront Waterpark, one of Dubai's newest retail and recreational destinations, is a great option for all of you who want to beat the summer heat. When you go to this 4 zone Laguna park that features the first 180-degree surf park in the Middle East, an infinity pool, half a dozen floors, slides, and plenty of wet entertainment, make sure you have no second plans. Within the borders of the Laguna Water Park, there is plenty to eat, window shopping and beachside chilling.
There are five main rides at Laguna Waterpark in UAE, including GCC's only Wave Oz 180 Flowrider, known as The Ultimate Surf Machine. Zones are a lazy river, children's zone, pool lounge, food, and a store, and two of them are the first for the Middle East. Exciting slide tower at Laguna WaterparkIncludes the first Manta Family raft ride in the area, the Aqualoop. There is also a splash pad and aqua play rainforest in the comprehensive children's area.
Take a splash pad with interactive water elements, or jump on Aqua Play, jump into the water structure, wander through the lazy river around the beautiful oasis, relax, stretch out over the pool, and don't miss the chance to get the ultimate beach day in Dubai!