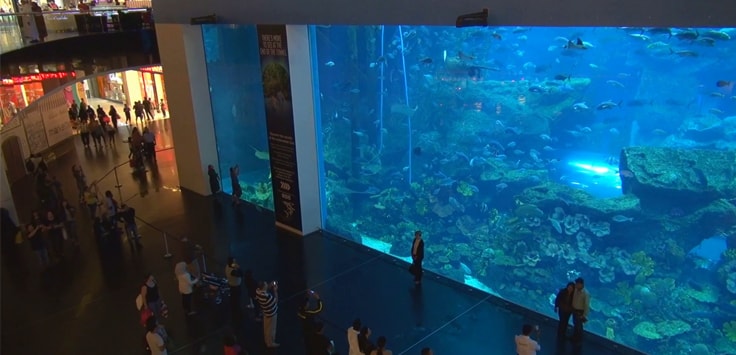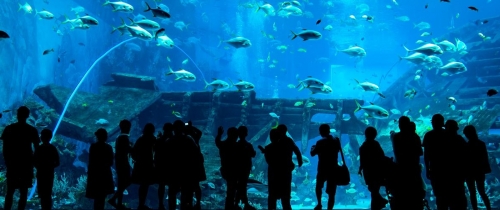 A city that rises from the sand of the golden desert, Dubai is literally one of the most famous tourist destinations in the world. Everything about Dubai resolutions inspires and inspires those who come to its shores in search of an unforgettable and exciting holiday. From the desert safari to the breathtaking views of the Burj Khalifa, the city never disappoints. 
The Underwater Dubai Zoo and Aquarium in Dubai is such an attractive attraction that will bring you many pleasures. And by exploring this Dubai Aquarium and the Underwater Zoo Dubai, you will know all the important information about the ocean world and its many thrills The Dubai Aquarium and the Underwater Zoo offer seamless ocean exploration with unique experiences, and this luxurious and high fashion world is one of the best places to visit with children in Dubai Mall.
The Tank is 51 meters long, 20 meters wide, 11 meters high and has 10 million liters of water, is home to thousands of species of more than 140 species. Rising to the third floor of Dubai Mall, the world's largest suspension underwater aquarium is home to more than 300 sharks, including the world's largest sand tiger shark.