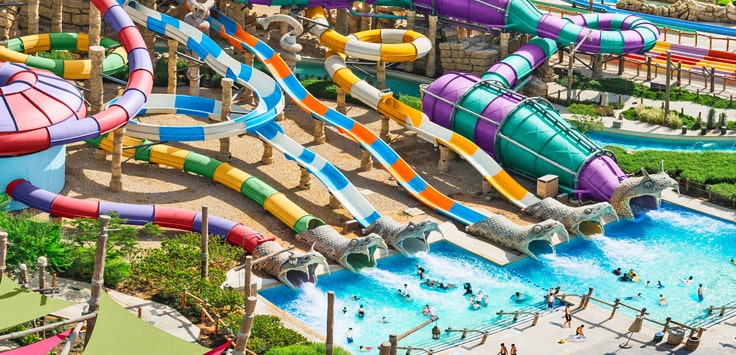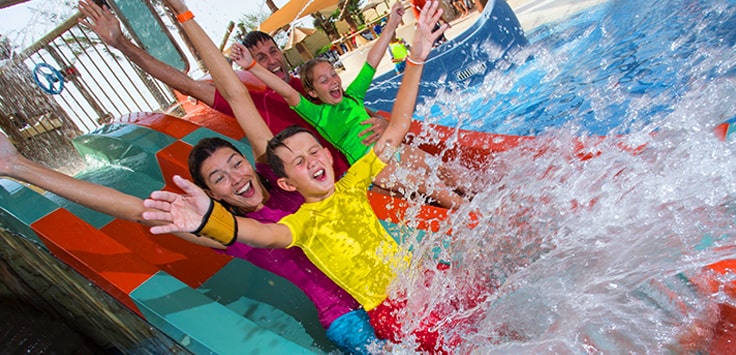 Yas Water World is Abu Dhabi's largest water theme park. UBL Travels will arrange an exciting journey for you to experience the ultimate in water adventure. Enjoy unlimited access to Yas Water World Abu Dhabi, and have an absolute blast at one of the world's best water parks, a must-visit destination that offers epic adventures. UBL offers great offers for Yas Water World tickets. The park is set in 15 hectares.
About the theme of Yas Water World is based on the true story of Dana. The story describes a brave girl, she starts a journey to retrieve a long pearl.she tries to prosper in the village. All the stories, shops, restaurants, and Yas Waterworld rides are based on the story. 
There are some adventure rides like adrenaline junkies, flow boards and body boards have three-meter-high waves in the barrel of the world's largest surf sheet wave bubble.