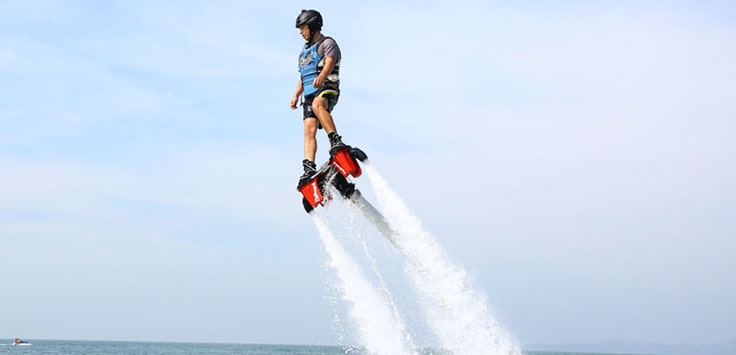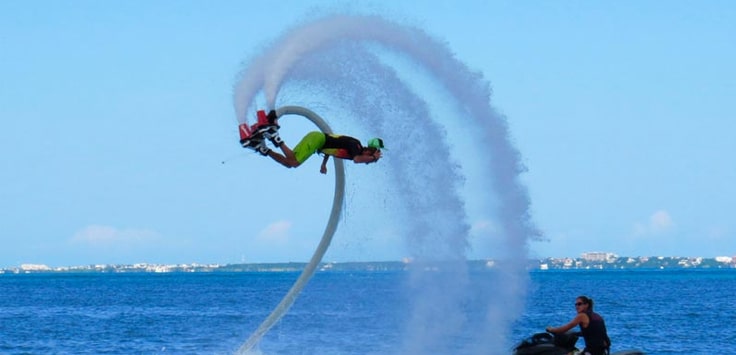 As a tourist destination, Dubai is a synonym of seven-star hotels, large shopping malls and stunning theme parks. However, due to the relatively calm waters of the Persian Gulf, it may surprise some that Dubai is home to some of the most spectacular adventure water sports, including the world's stormy flyboarding.
Experience new sensations on water sports in Dubai with a 30-minute water flyboard activity in Dubai. Whatever your age, it is easy and fun to learn. An experienced instructor will safely monitor the flyboard adventure. Take a picture with a waterproof camera and share it with your friends. Gather your friends and family, or come on you alone to learn how to fly over the water. 
Enjoy a half hour adrenaline rush by a water flyboard in Dubai with UBL travels flyboard water sports packages.