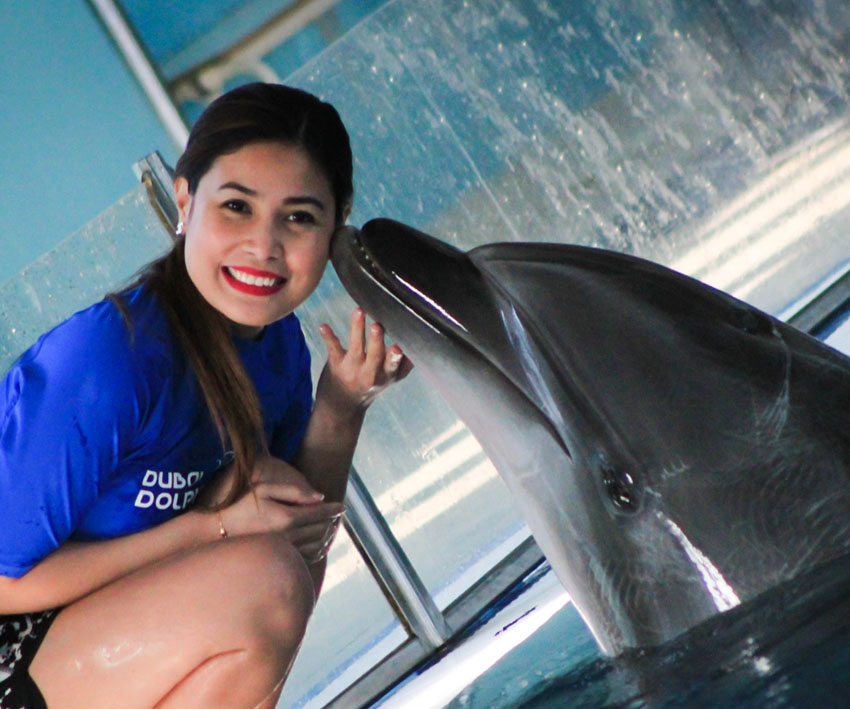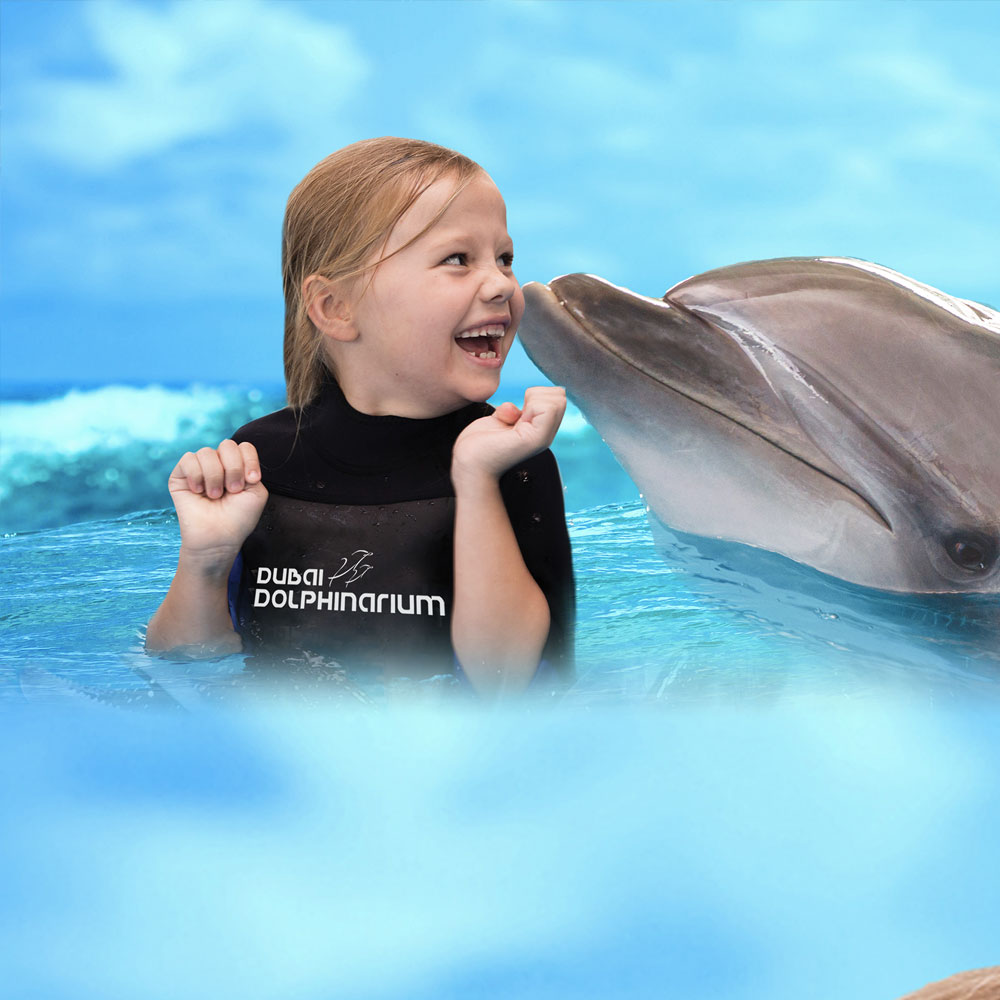 Meet beautiful dolphins without having to get wet. Enjoy this unforgettable experience during a Dolphin Meet & Greet, all from the side of the dolphin pool. You can kiss, hug & even dance with the dolphins with the guidance of their trainers.
Build a connection with the dolphins and enjoy a ride with them by swimming alongside them. Create an intimate level of bond with them. You will experience the dorsal fin tow or belly ride and will be able to hug, kiss and dance with these amazing mammals.
Get a chance to meet with the dolphins without getting wet. Without entering the pool you can meet them and understand their behaviour and habitat. These can be done under the guidance of trainers, from them you can learn more about the dolphins.